Disclaimer: This post may contain affiliate links, meaning if you click through and make a purchase those featured in this post may earn a commission at no additional cost to you.
about this RV renovation
Type of RV: Wilderness Scout Travel Trailer
Renovated by: @kalifornia_kountry / Budget: $2,000 / Timeline: 2 Weeks
After selling their previous home, Brittany and her husband bought some land in the country, along with a camper they could live in with their four kiddos. They then began renovating the camper, doing all of the projects themselves.
They also added 2 large storage bins to the property. One they use for holding items from their previous home, and the other is utilized as their laundry room but is also where they store additional clothing, a fridge, and food. This has made the transition much smoother for this family of 6 while they wait to build their home.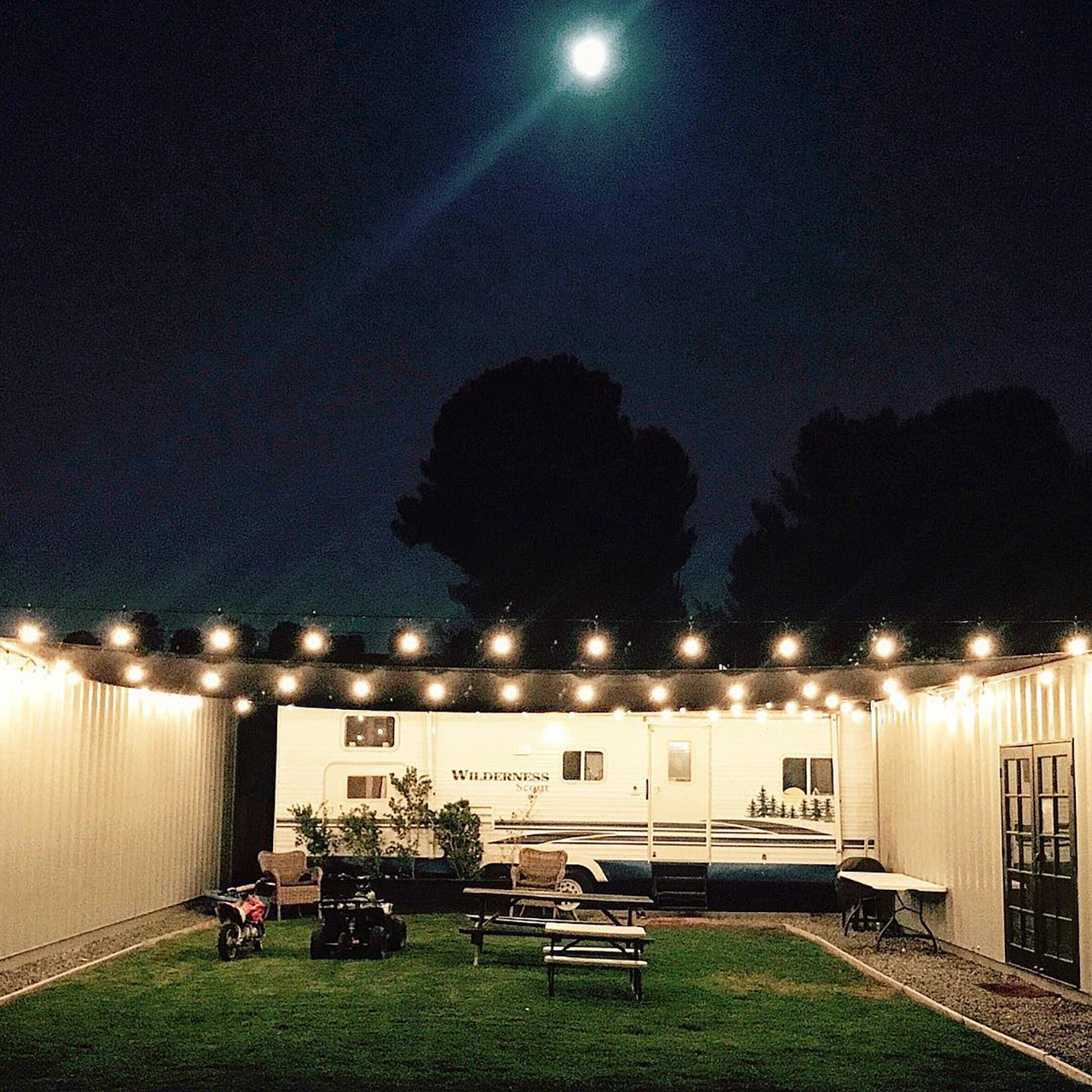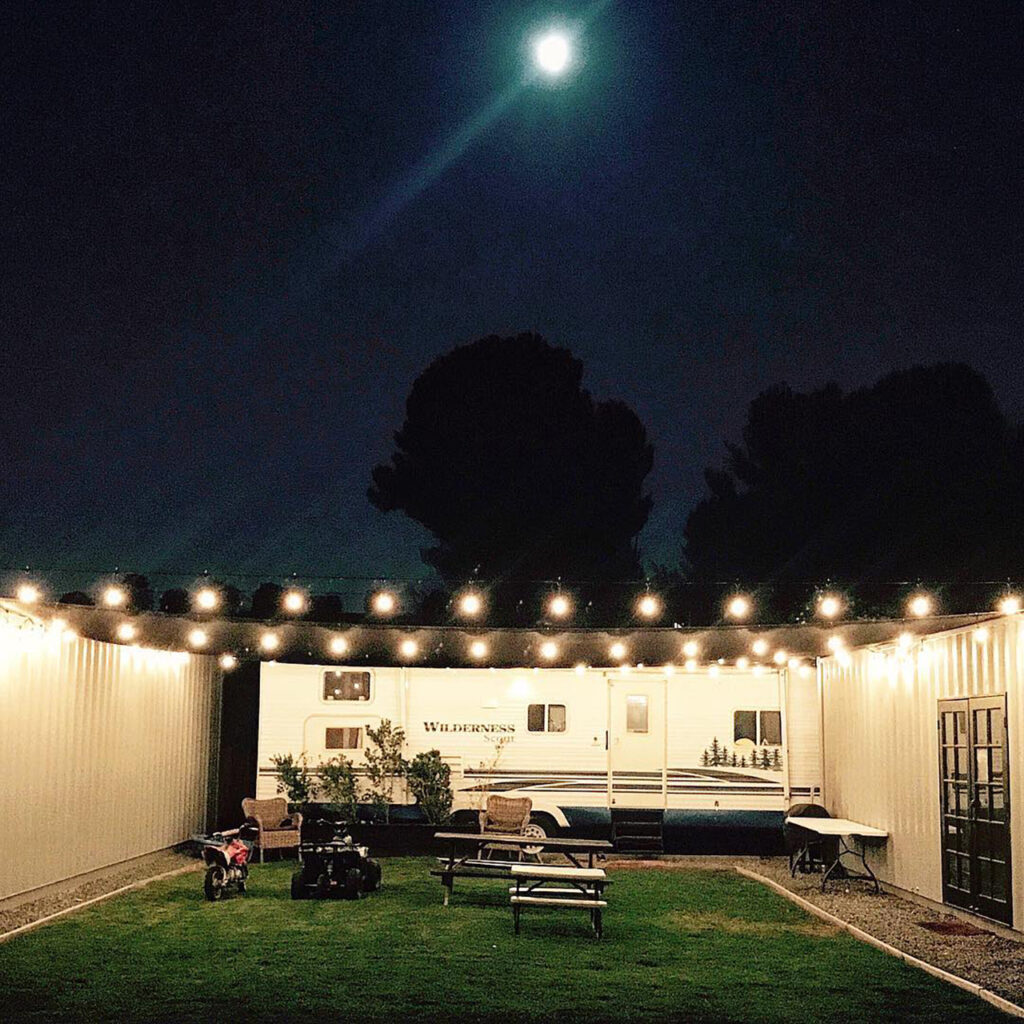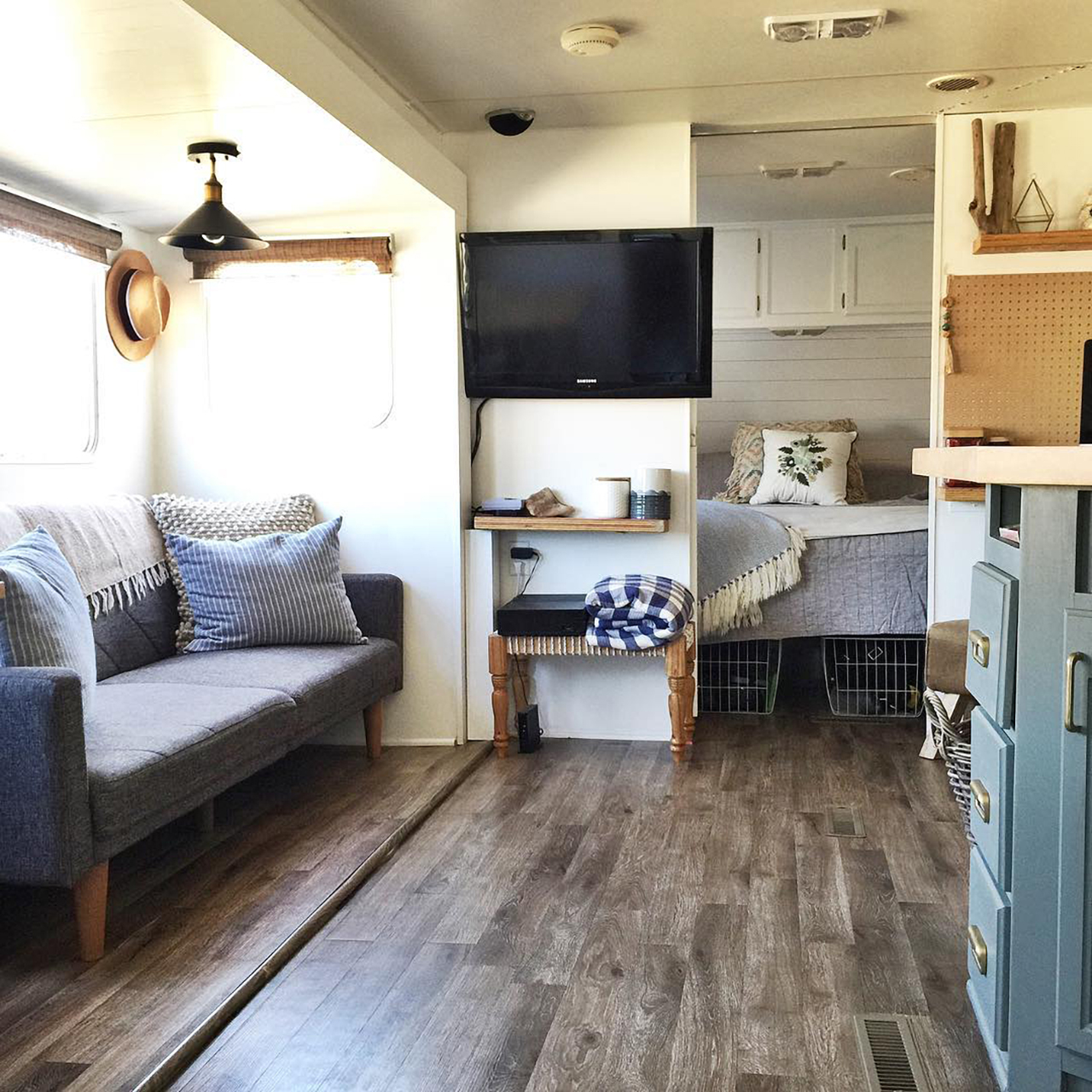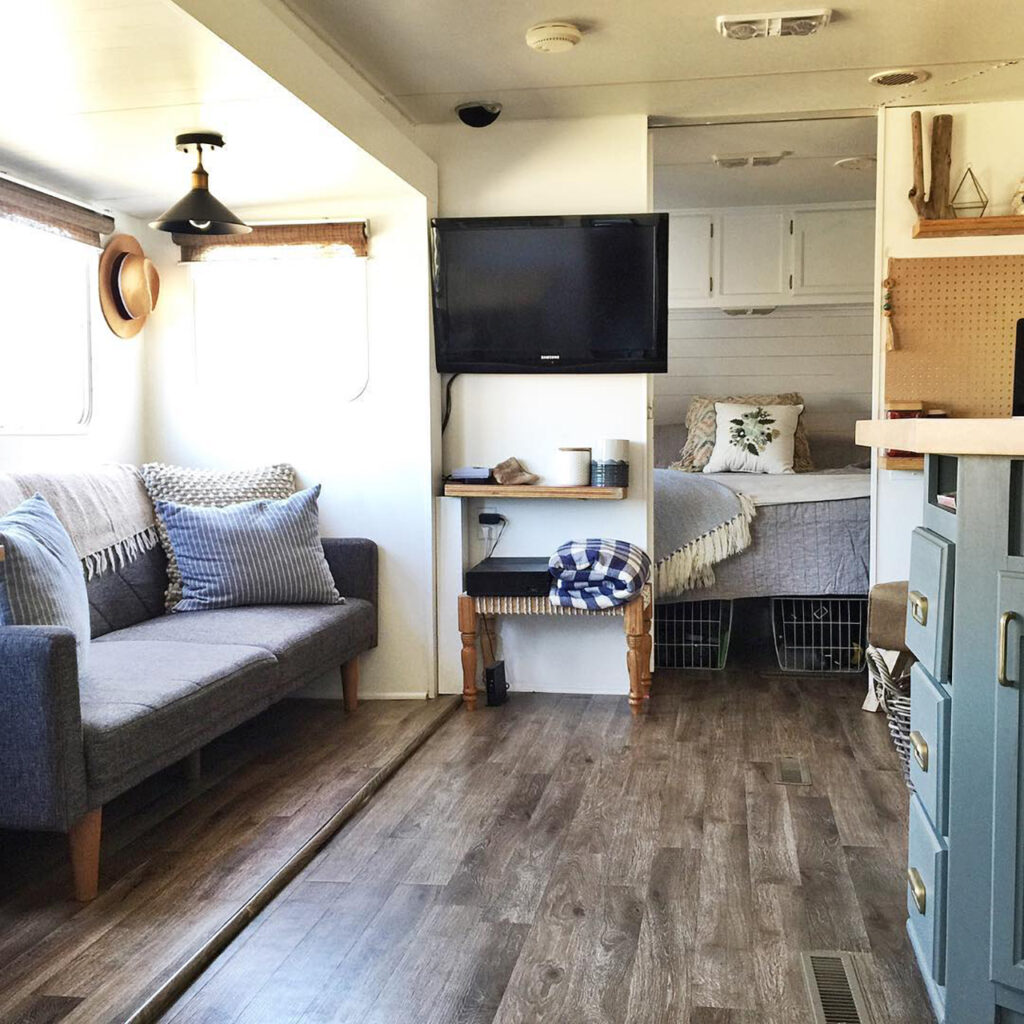 Before Photos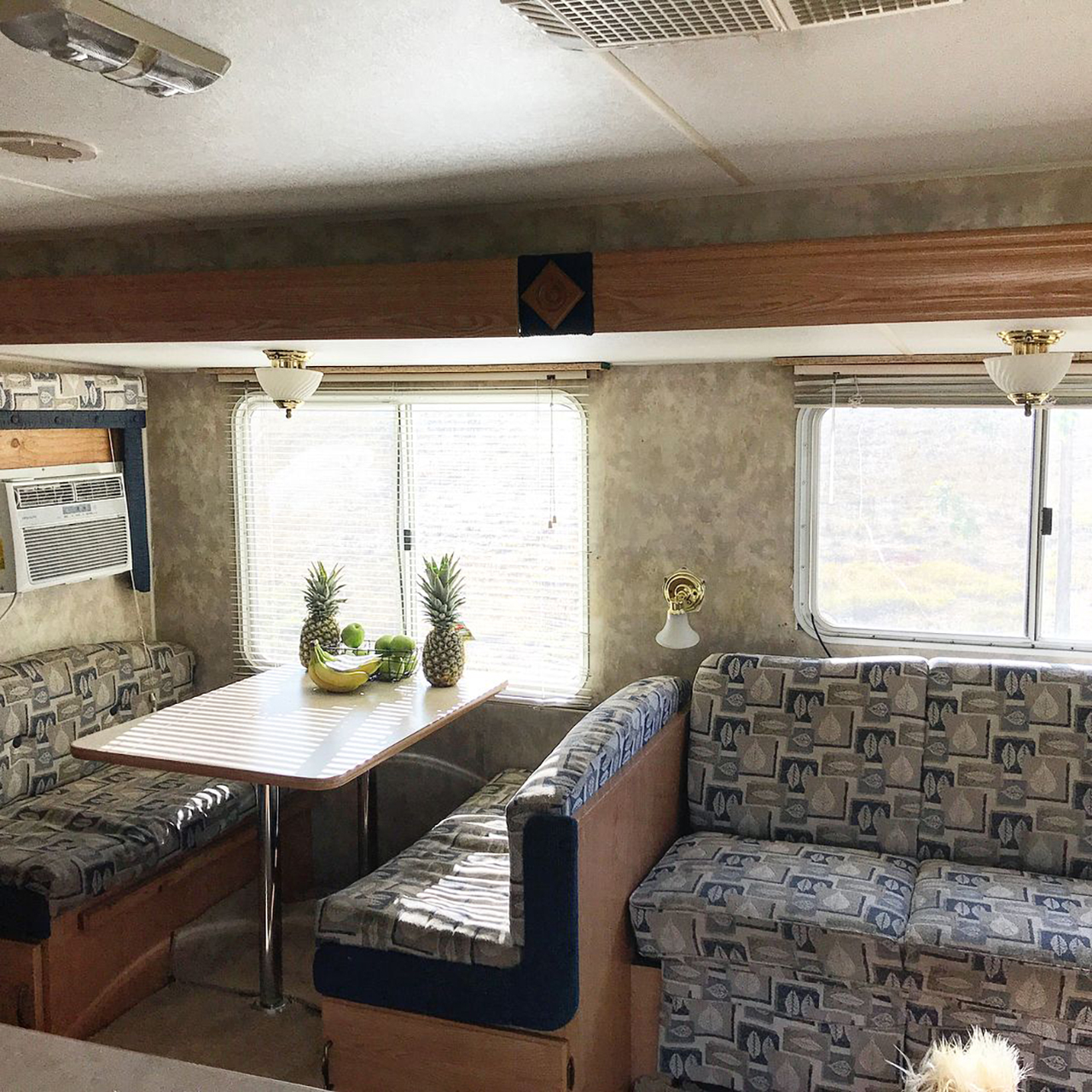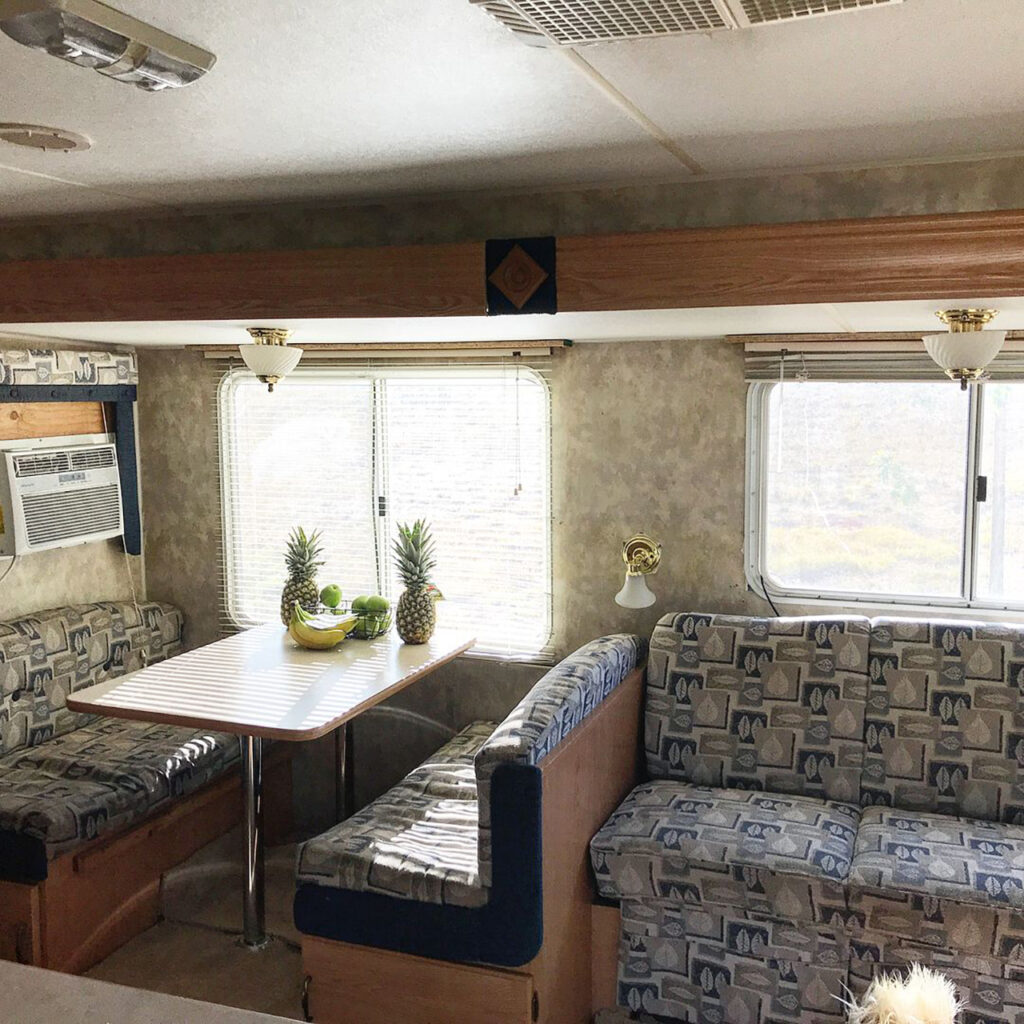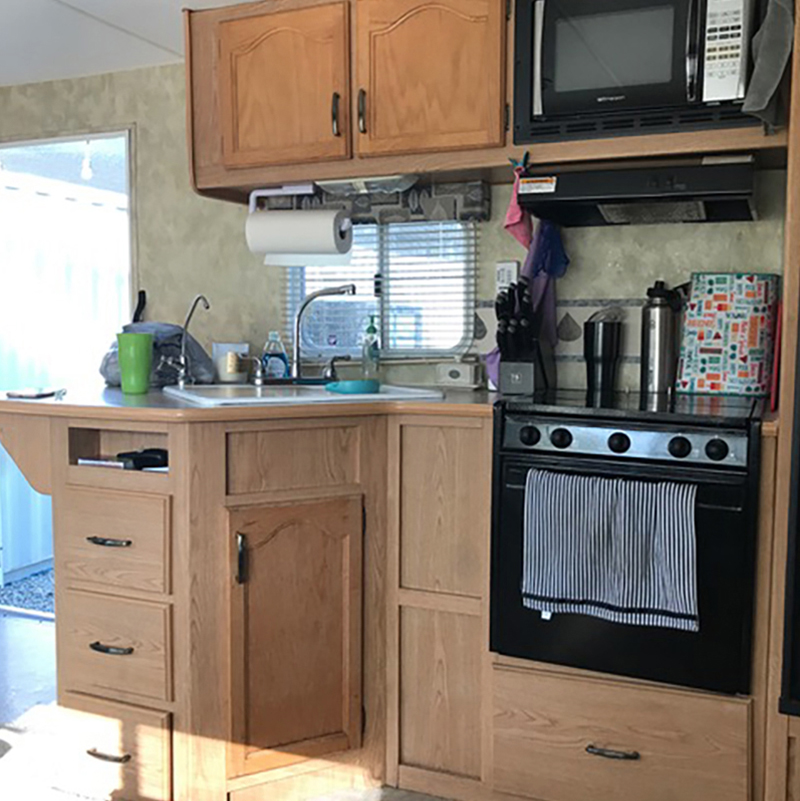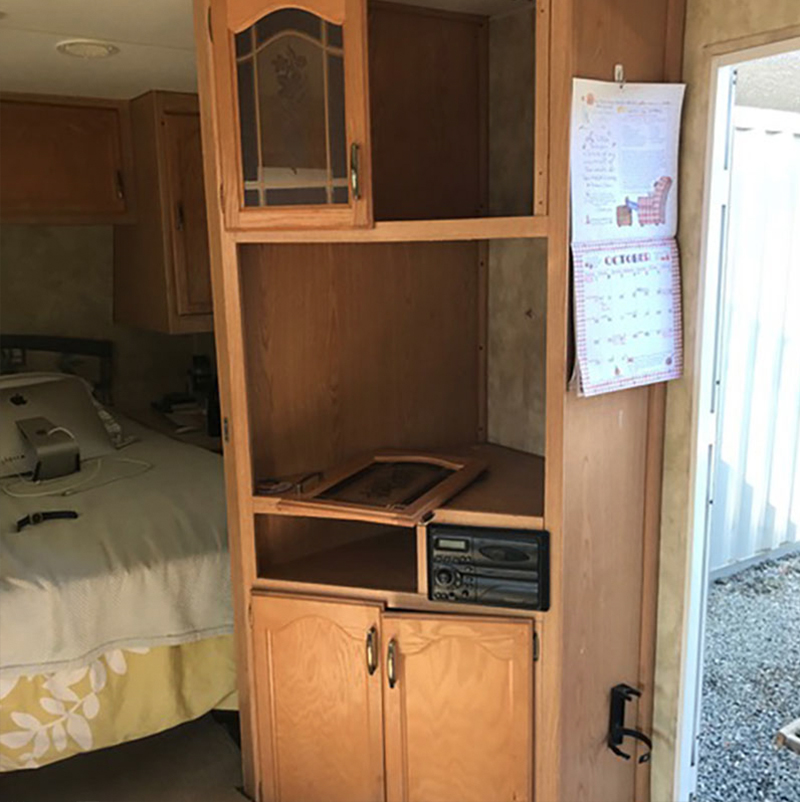 What led you to tiny living?
We bought a piece of land to build our dream home and tiny living has helped us save a ton of money. It has also allowed us to enjoy our land while building our home!
How long did it take you to remodel your RV?
We did the main remodel in about 2 weeks but we are still finishing up!
Where's your favorite place to shop for décor?
Really anywhere, but I usually only buy items that are not full price.
What was most challenging about your renovation?
I would say painting and flooring, I feel Like those two made the biggest difference. We did extend our backsplash to almost the full wall and it really makes a huge statement.
What project was the most challenging?
Renovating while living in our trailer was pretty challenging.
What was your least favorite project?
Painting, while it made a huge difference, it took forever! I think We ended up having to do 4-5 coats!
What do you enjoy most about your space?
We love it all! We spend lots of time everywhere, that is one great thing about small spaces, it all gets lots of love!
What is something you've learned about yourself since going tiny?
We love it all! We spend lots of time everywhere, that is one great thing about small spaces, it all gets lots of love!
What piece of advice would you give people starting an RV/Camper renovation?

It will be challenging but it will totally be worth it!
(This post was originally published in 2018 on mountainmodernlife.com)

follow along
learn more about @kalifornia_kountry:
INSTAGRAM
Wanna share your RV renovation journey, ask questions, find inspiration, and discover recommended products and resources?